Presented by RBC.
Educate, Inspire, Empower.
On March 4th, we held our first annual Wonder Women conference, where our all-star roster of speakers shared insights on personal branding, money mastery, living your authentic life, owning your ambition and unleashing your Super Powers.
Thank you to all the Wonder Women and the Super Men who support them who took time to pariticpate in this important professional development opportunitiy.
Click here to view the photos from the 2020 Wonder Women Conference!
Speaker Profiles & Highlights
Success Secrets for Wonder Women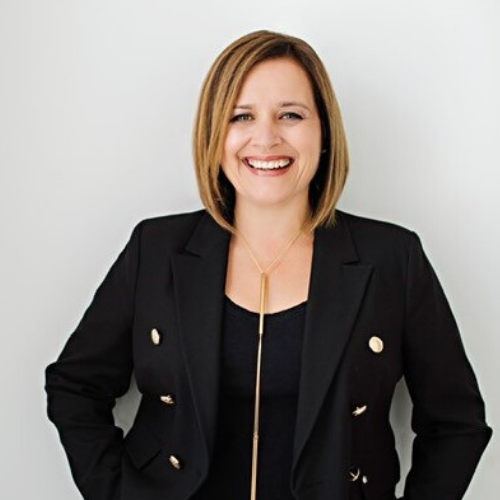 Julie Ellis, Co-Founder, Mabel's Labels
Julie Ellis has 15 years of experience in the financial services industry and was most recently the Chief Operating Officer for a privately held omni channel retailer in Canada, responsible for driving the company's growth toward operational excellence, team integration and market expansion. She is the co-founder of the successful Canadian small business Mabel's Labels and has been involved in the business and startup communities for many years. She was Chair of the Board at Innovation Factory in Hamilton, ON., which offers programs that accelerate the innovation process for up-and-coming companies through collaboration with community-based resources from business, science, government, academia and finance. She is the current Board Chair at Angel One Investor Network, one of the most active angel groups in Canada. Julie has extensive experience mentoring leaders of all levels across several industries to achieve their professional goals and is a sought-after speaker and presenter on topics ranging from leadership development to corporate culture building, to growth and scale. Julie is also a two-time winner of the Canadian Women Entrepreneur Awards, in the category of RBC Momentum (2009) and Profit Award for Excellence in Entrepreneurship (2014). 
From Commodity to Coveted – The Art of Shifting From One of Many to the Only One
Lara McCulloch, Chief Shift Disturber
Lara is an award-winning, results-driven brand positioning expert with over 25 years as a Business Growth Consultant. Basically, she teaches business owners how to become the ONLY one in their industry instead of being one of the many. She's advised multinationals like Johnson & Johnson, Kraft, Shell and Benjamin Moore as well as small businesses around the globe. Lara travels the world as a keynote speaker and workshop facilitator. She's the recipient of Connect Magazine's Top 40 under 40, Rejuvenate Magazine's Top 40 under 40, has been bestowed the title of Industry Innovator by BizBash magazine, received the coveted Spirit of the Industry Award by the CEIA and is proud to have been honoured with Dedication & Leadership Awards by ILEA. She graduated from Ivy Business School's Executive Program, but it's the title of Mom that brings Lara the most pride. When she's not building Lego with her son, she's been known to board down active volcanoes, spelunk 16 stories underground, camp in -10 degree temps beside a glacier, bungee jump over a rainforest, swim with sharks and jump from a plane at 15,000 feet.
Panel Discussion: Finding Your Super Power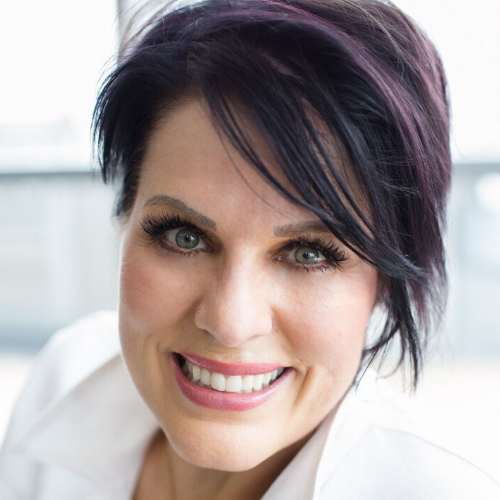 Shannon M. Tobin, Mom, Author, Philanthropist, Women and Youth Leadership Development Mentor
An author, philanthropist, and passionate speaker, Shannon Tobin is an award-winning entrepreneur with over 28 years of success as an executive in the Cosmetic Direct Sales industry. Her team has broken company records, retailing over 13 million dollars over her career. This is not where the growth ends; She is driven to use her success as a springboard to make a positive impact in her community. Her core belief is that "Success is not a skill, it is a persistent attitude" This is a driving factor for Shannon as she has overcome adversity in her personal and professional life. Guided by a genuine desire to make a positive impact, Shannon has exemplified being the change you wish to see both personally and professionally. Shannon is the founder of the Dare To Be You Foundation, which supports leadership development opportunities and initiatives that empower women and youth to to unlock their potential to 'BE' better, and 'DO' better in their community. She has been recognized by The Women's Centre of Halton with an "Honouring 150 Years of Exemplary Women" Award for her exemplary achievements and contribution in supporting her community by demonstrating true Leadership and for creating positive change; a bronze STEVIE Award for Women in business: Female Mentor and Coach of the Year, and in 2019 she was nominated for the Burlington Chamber Business Excellence Award 2020.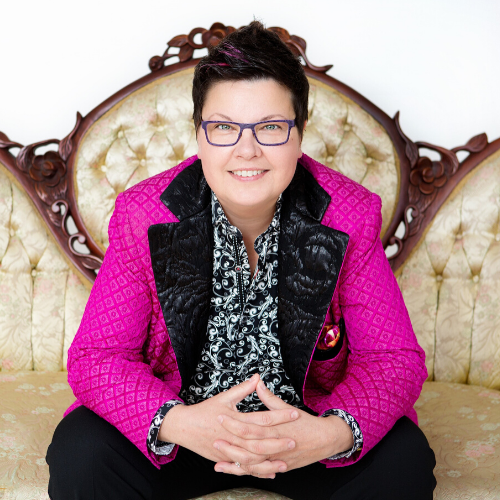 Layne, CEO & Founder, The Auctionista
Layne (also known as The Auctionista) is a trailblazer in the fundraising world. Fusing philanthropy and entertainment, Layne offers innovative strategies that inspire charitable giving while energizing and inspiring attendees. Founded in 2010, The Auctionista company has extensive experience in Event Revenue Strategy, Event Ideation and Performance. Layne started a business that disrupts the world of fundraising and they take you through their inspirational and comical journey of how they broke the auctioneer stereotype to become a successful businessperson and CEO of Canada's fundraising powerhouse company. Layne talks about the power of manifesting and being completely fearless when it comes to taking the first step in business. After building the company brick by brick, Layne discusses the building blocks for success and how those moments of adversity can spark a fire.
Energetic Time Management
Heather Chauvin, 
CEO & Founder of Mom Is In Control
Heather Chauvin is a leadership coach and strategic parenting expert who helps ambitious women become leaders at work and home. Drawing from her professional experience as a social worker and her life experience raising three boys, Heather created a signature approach to focus her clients on sustainability, profitability and ease in business and life. She is the host of the Mom Is In Control Podcast where she reveals her most vulnerable truths about womanhood, marriage, parenting, living through stage 4 cancer and running a successful business—without burning out. Heather has been featured as a TEDx speaker and on The OWN Network, CTV, and The Jenny McCarthy Show. She has also appeared in Entrepreneur and Real Simple. When Heather isn't being a classic Canadian by driving her boys to hockey practice, you'll find her curled up on the couch with her husband surfing the internet, researching their next family adventure.
Not All Super Heroes Wear Capes: Tips & Tricks From a Mom of Six
Julie Cole, Senior Director of Public Relations, Mabel's Labels
Julie Cole is a recovered lawyer, mom of six and co-founder of Mabel's Labels. She has helped her company bring their product to a worldwide market, gain media recognition and win countless entrepreneur awards. Cole is a serial entrepreneur, published author, a sought after speaker and emcee and a digital influencer and blogger. Julie is no stranger to the media, having appeared on NBC's The Today Show, HLN's Raising America, Canada AM, Breakfast Television, The Marilyn Denis Show, CP24, among many others. Julie has blogged everywhere from The Huffington Post, modernmom.com, Today's Parent, SavvyMom, PTPA Media, Yummy Mummy Club, and her company's Mabelhood blog. Her writing has also appeared in The Globe and Mail, Profit Magazine, Working Mother Magazine, Chicken Soup For the Soul – Power Moms and numerous websites. Giving back to her community is one of Julie's top priorities. When she's not juggling her busy family and professional life, she is active on charity and community Boards and committees, and volunteers with several organizations. She is an engaged community member who is passionate about women's issues, mentoring young entrepreneurs, poverty alleviation and social justice.