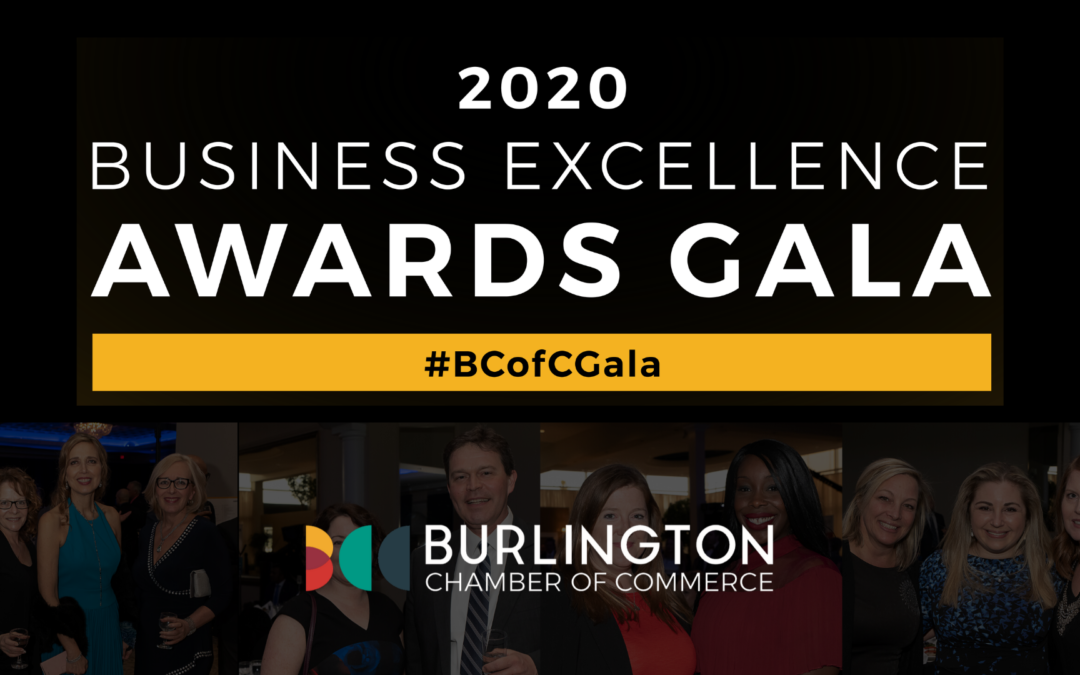 We are delighted to announce the 2020 Business Excellence Awards Finalists! The following 21 organizations exemplify leadership and business excellence in our community. The Award nominations are based on criteria that include outstanding business leadership, community involvement, entrepreneurship, environment, employee welfare, innovation and growth.
2020 Finalists by Award Category:
Not for Profit presented by Cogeco
Retail/Wholesale presented by CN
Service, Micro presented by The Honourable Karina Gould, Minister of International Development, MP Burlington
Service, Small presented by Carla Y. Nell, President & CEO, Burlington Chamber of Commerce
Service, Medium presented by SB Partners
Service, Large presented by RBC
Young Entrepreneur presented by Bell
While the list of finalists is now public, the names of the winners remain a closely guarded secret. The winners will be announced at the virtual 2020 Business Excellence Awards Gala presented by RBC on Tuesday, June 23rd. Please join us in honouring our finalists and celebrating our vibrant business community.
---
Presented by