2020 Small Business Week Virtual Conference
Small business week is an annual celebration of entrepreneurship that Business Development Bank of Canada (BDC) has organized for over 40 years. Each year, the Burlington Chamber of Commerce champions local educational and networking opportunities to keep the Burlington business community informed and connected.
The Small Business Week Virtual Conference will provide participants with insight and inspiration from prominent thought leaders and experts to help organizations become more resilient and develop the leadership skills necessary to succeed in the new normal.
We recognize that different industries are facing unique barriers and pressures during these turbulent times. With the rapidly changing landscape that COVID-19 has brought on, industry experts will speak to important topics in business operations including, human resources, finance, accounting, Chamber support and marketing & branding.
Whether you are business as usual or facing unforeseen challenges, we invite all Chamber members and guests to take part in this virtual conference!
All participants will receive signed copies of our wonderful Keynote Speaker, David Kincaid's latest publication, The Brand-Driven CEO: Embedding Brand into Business Strategy, valued at $32.95.
The Brand-Driven CEO demonstrates how senior leadership can use their brand to align and guide the behaviours, decisions, and operations of their entire organization and drive brand and shareholder value. Author David Kincaid delivers practical assessments and game plans for senior executives and managers across functional areas, clarifying the confusion.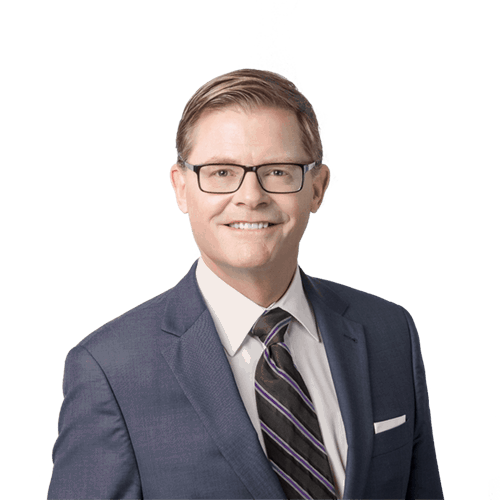 David Kincaid, Founder & Managing Partner, Level5 Strategy
As the Founder of Level5, David has had the opportunity to build a firm dedicated to creating value for client partners' most important asset: their brand. This has provided David with a unique insight into a global range of market sectors.
Read more
As a result, he has been able to work alongside progressive, brand-driven business leaders in creating and delivering brands that have been successful financially, socially, and culturally. David's rich corporate and consulting experience allows him to thrive in uncovering provocative insight and potential – in people, brands, and businesses. He has a proven strategic business sense and is both a world-class communicator and facilitator.
Entrepreneurs, business professionals, and students want to hear what David has to say. He is a frequent lecturer and speaker at Canada's leading business schools and conferences – David is an Adjunct Professor of Marketing at both the Smith School of Business at Queen's University and the Schulich Executive Education Centre at York University. He has published three books: The Brand-Driven CEO, The Value of a Promise Consistently Kept, and Brand Forward, Brand Back. In 2013, he was honoured for his outstanding work and contributions by being inducted into the American Marketing Association's Marketing Hall of Legends.
David loves music, golf, and travelling with his family, where together they can laugh and learn.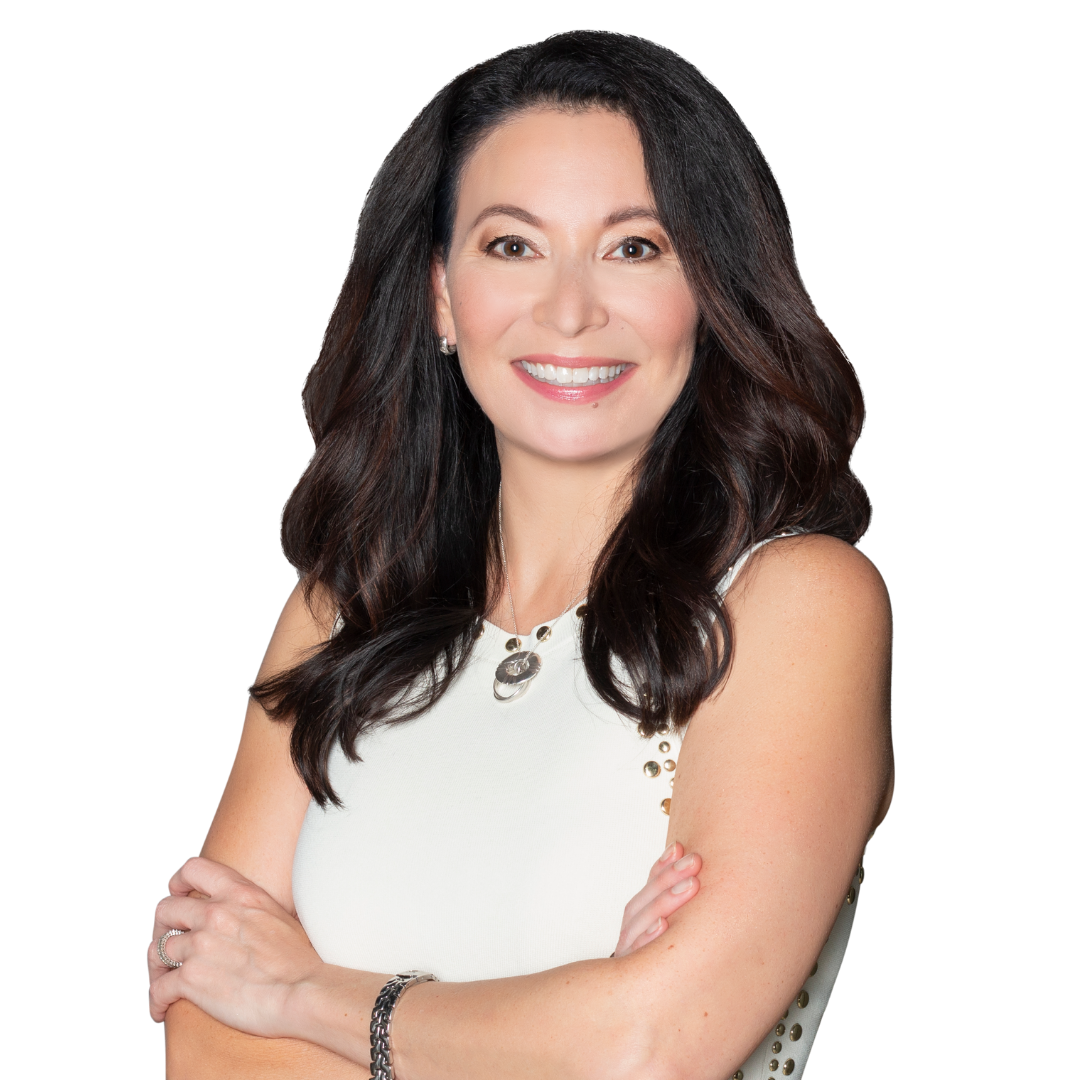 Kenna Danyliw, President & CEO and Founding Partner, Danyliw & Mann Professional Corporation
Kenna is the President / CEO and founding partner of Danyliw & Mann, a boutique firm that specializes in providing business management, tax and accounting services to the music industry.  The business started 15 years ago in the spare bedroom of her family's home while she had two young daughters, a stepson and one very supportive husband.  
Read more
Danyliw & Mann has grown out of that bedroom and into one of the leading Canadian firms in the industry and represents several Juno and Grammy award-winning or nominated artists across Canada, the United States and beyond.  Kenna is a CPA, CA who started her career with Coopers & Lybrand and also worked with Laidlaw and Pricewaterhouse Coopers before founding Danyliw & Mann. Kenna and her family are Burlington residents who have lived in the community for 20 years.  Kenna is the Treasurer on the Sarah McLachlan Foundation board, is the former Vice-Chair of the Art Gallery of Burlington Board of Directors, is a new member of the Hamilton Community Foundation's Women4Change group, is a member of the JR Digs Acoustic Christmas organizing committee, volunteers services for The Avril Lavigne Foundation and was on the board of the Southern Ontario Chamber Music Institute and Planned Parenthood Hamilton.
Leadership Development Speakers
Carolyn Swora, Workplace Culture Architect, Author, Speaker
Carolyn is on a mission to shift our workplaces from transactional jobs to places where people can grow, transform and thrive while feeling energized, inspired and motivated to do their best work. She designed Purposeful Workplace Experiences (PWE) to empower individuals and teams to transform workplace culture by becoming change agents and driving culture from the bottom up.
Read more
As a Workplace Culture Architect, Carolyn works with business leaders who place their people at the core of business success to create organizational systems and practices that are people-centred, forward-thinking and prepared for demanding and challenging business climates.
Carolyn is the owner of Pinnacle Culture. She has a 25-year track record helping organizations enhance the employee experience and evolve their workplace culture. She has worked with clients across various industries, ranging from small businesses to large corporations, and as a Senior Business Leader in the pharmaceutical industry leading teams through significant change. Her real-life experience is bolstered by her love of learning.
She has a Master of Arts in Industrial and Organizational Psychology from Adler University in Chicago, a Human Resource Management Diploma from Sheridan College, a Bachelor of Education from the University of Toronto, and a Bachelor of Kinesiology from McMaster. She is also proud to be part of a global team of independent Certified Dare to Lead Facilitators who are trained and certified to bring the Dare to Lead™ research by Brené Brown to organizations.
Her podcast PWE & ME, now in its fourth season, is designed to inspire people at all organizational levels to create purposeful workplace experiences and close the gap between what people say should happen to transform the workplace and what is actually happening. She is also the author of Amazon best-seller Rules of Engagement: Building a workplace culture to thrive in an uncertain world.
Lisa-Marie Winning, Executive Consultant, Winning & Associates – IG Private Wealth Management
With 24 years of experience in wealth management and financial planning, Lisa-Marie has worked for both bank-owned and full-service brokerage firms before making the choice to join IG Private Wealth Management in 2005.  
Read more
She holds 5 designations in the investment industry: Financial Management Advisor (FMA), Registered Retirement Consultant (RRC), Qualified Associate Financial Planner (QAFP), Fellow of the Canadian Securities Institute which is reserved solely for financial services professionals who meet the highest standards for advanced education, ethical conduct, industry experience and endorsement from peers.  Lisa-Marie also holds the Certified International Wealth Manager (CIWM) designation, which recognizes her unique expertise in managing the complex requirements of affluent clients.
Lisa-Marie believes in balancing one's professional and personal life.  She is married with 3 children and lives in Downtown Burlington.  She is also very active in supporting her local community, is involved in many charitable organizations and has competed in several prominent sports events, including the New York and Chicago Marathons.
Joseph Tassoni, Owner & Head Designer, Joseph Tassoni
Designed, sourced and made-in-Canada, the award-winning Joseph Tassoni brand is a celebration of Canadian quality, craftsmanship and creativity. Joseph came from humble beginnings, starting his fashion career by studying at the Ryerson School of Fashion, where he
then worked in corporate apparel for 18 years before starting his own, successful brand that exists today. 
Read more
In 2017, Joseph launched his outerwear label to great reception during Toronto Women's Fashion Week. The Joseph Tassoni brand is known for its best in class materials and inventive designs that ensure the women and men wearing this clothing don't have to sacrifice comfort for style.
Joseph's design aesthetic is one of bold femininity and high fashion, while remaining focused on uncompromising fit. From his Cashmere 2016 winning bathroom tissue gown to outfitting red carpet looks for TIFF 2017, 2018 and 2019, where his heart-shaped backless silhouette was a favourite among photographers and media, Joseph's designs are always of high calibre. His capsule collection for Toronto Women's Fashion Week's runway celebration of Canada's 150th brought luxury and couture to the runway in a powerful way that was uniquely Canadian.
In addition to constantly elevating his brand, Joseph remains passionate about elevating the state of Canadian home-grown fashion through mentorship programs at George Brown, Humber College, and through his advocacy towards made-in-Canada brands. In 2020, Joseph paved the way for fashion designers in Canada by pivoting his studio to produce protective equipment, including masks and gloves, to aid in the fight against COVID-19. Joseph was the first made-in Canada fashion label to bring masks to the market, with proceeds from each purchase going towards his local hospital in Burlington. His passion for his craft, and for the country that inspires him, is evident in everything Joseph does; where his designs and brand model are representations of his passion and love for the Canadian fashion industry.
Julie Ellis, Co-Founder, Mabel's Labels
Julie Ellis has 15 years of experience in the financial services industry and was most recently the Chief Operating Officer for a privately held omni channel retailer in Canada, responsible for driving the company's growth toward operational excellence, team integration and market expansion.
Read more
She is the co-founder of the successful Canadian small business 
Mabel's Labels
 and has been involved in the business and startup communities for many years. She was Chair of the Board at 
Innovation Factory in Hamilton
, ON., which offers programs that accelerate the innovation process for up-and-coming companies through collaboration with community-based resources from business, science, government, academia and finance. She is the current Board Chair at 
Angel One Investor Network
, one of the most active angel groups in Canada. Julie has extensive experience mentoring leaders of all levels across several industries to achieve their professional goals and is a sought-after speaker and presenter on topics ranging from leadership development to corporate culture building, to growth and scale. Julie is also a two-time winner of the Canadian Women Entrepreneur Awards, in the category of RBC Momentum (2009) and Profit Award for Excellence in Entrepreneurship (2014). 
Ask the Expert: COVID-19 Response Team 
Lynn Beechey, Owner, Beechey Management Resources
Lynn Beechey is a Certified Personnel Consultant, at Beechey Management Resources.  She has business experience in almost all industry sectors. She specializes in providing Recruitment/Talent Acquisition & H.R. Solutions to strengthen her client's teams and develop structure for their businesses. 
Read more
Lynn started her career in a Chemical Manufacturing firm in Mississauga, as an H.R. Generalist.  After being laid off, she quickly found a home in the recruitment world.  Lynn spent several years with a full-service executive search firm in Mississauga, learning the recruitment craft.  She developed the Company's hiring processes, created their in-house Policies and Procedures as well as a full onboarding & orientation program.  She was instrumental in creating an enhanced industry specific training program to develop and teach new talent acquisition professionals.  The organization grew from 5 full time staff to over 20 staff across 3 locations in a few short years.
Lynn decided to start her own business, Beechey Management Resources in 2001!  As an extension of her clients' own teams, she brings a strategic approach to identifying and evaluating top talent, ensuring skill and culture fit every time.  For many of her small business clients, who would not have the capacity to have a full time H.R. Professional, she provides a variety of H.R. support on a consulting basis ensuring they have the right programs in place.  These programs include strategic planning, policy development, onboarding & orientation development, performance management programs and employee relations support. 
Lynn has been an active member of the Burlington Community, leading fundraising initiatives for Breast Cancer causes as well as support services and continues to be an active member of the Burlington Chamber of Commerce. 
Mary Ann Wenzler-Wiebe, Vice President, GTA West, Business Development Bank Canada
Mary Ann looks after the GTA West Area of the Business Development Bank of Canada (BDC).  In this role, she leads a team of professionals dedicated to serving Canadian businesses through financing, venture capital and advisory services with a focus on small and medium-sized enterprises. 
Read more
 In addition, she is the Regional Sponsor for Ontario Women Entrepreneurs.  She currently sits on the Board of Directors for the Mississauga Board of Trade and One Spark Foundation Board.
Before joining BDC, she spent a number of years working in commercial banking in the Windsor area.  Mary Ann is a former director of St. Joe's Hospital Foundation in London and Board of Governors for Grand River Hospital Foundation.  She sat on various committees supporting entrepreneurship and automotive growth in Ontario & Canada.
Alex Doma, CPA, CA, LPA Manager, Bateman MacKay LLP
Alex is a Manager of the Assurance Team providing audit, review and notice to reader financial statements and preparation of corporate income tax returns. Prior to joining Bateman MacKay, Alex held a role with one of the big four accounting firms as a key member in their Financial Institutions and Real Estate Group, specializing in the real estate sector.
Read more
Alex is committed to delivering financial services that meet the specific needs of each of his clients. With a thoughtful approach, he consistently provides professional and proficient expertise to his client base.
A dedicated learner, Alex became a Chartered Professional Accountant (CPA, CA) in 2013 and earned his Public Accountant (LPA) license in 2018. He graduated with an Honours Bachelor of Business Administration (accounting) from Wilfrid Laurier University.
In his personal time, Alex enjoys soccer, snowboarding, and golf and is well-travelled.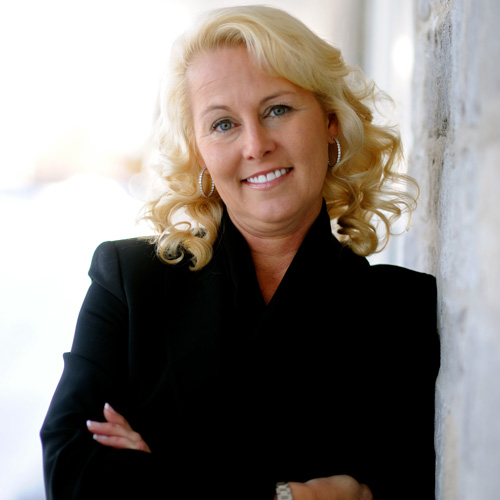 Carla Y. Nell, President & CEO, Burlington Chamber of Commerce
Carla Y. Nell has more than 25 years of senior leadership experience in the private, public and not-for-profit sectors and is widely known for her transformational and collaborative leadership style. Prior to taking on her role with the Chamber in July of 2019, she recently served as the Vice-President, Municipal and Stakeholder Relations at the Municipal Property Assessment Corporation (MPAC). 
Read more
Throughout her career, she has also gained extensive experience as principal of a professional services consulting firm, has served as a trusted strategic advisor on complex issues to a diverse range of clients, stakeholders and organizations, and was previously a part-time professor at Seneca College in the Faculty of Business. She holds numerous degrees and professional designations and is a sought after contributor and speaker by organizations and associations serving both the private and public sectors with provincial, national and international profile. Carla is a highly regarded thought leader whose commitment to customers and partnerships is a signature of her leadership
.
Lara McCulloch, Chief Shift Disturber
Lara is an award-winning, results-driven brand positioning expert with over 25 years as a Business Growth Consultant. Basically, she teaches business owners how to become the ONLY one in their industry instead of being one of the many. She's advised multinationals like Johnson & Johnson, Kraft, Shell and Benjamin Moore as well as small businesses around the globe.
Read more
Lara 
travels the world as a keynote speaker and workshop facilitator. She's the 
recipient of Connect Magazine's Top 40 under 40, Rejuvenate Magazine's Top 
40 under 40, has been bestowed the title of Industry Innovator by 
BizBash magazine, received the coveted Spirit of the Industry Award by the CEIA 
and is proud to have been honoured with Dedication & Leadership Awards 
by ILEA. She graduated from Ivy Business School's Executive Program, but 
it's the title of Mom that brings Lara the most pride. When she's not building Lego 
with her son, she's been known to board down active volcanoes, spelunk 16 
stories underground, camp in -10 degree temps beside a glacier, bungee jump 
over a rainforest, swim with sharks and jump from a plane at 15,000 feet.
Support our Local Restaurants during Small Business Week
To further support the business community and to accommodate for not being able to host this workshop in person, we encourage you to visit a local Chamber member restaurants from October 18 – 24th! The following restaurants have special offers that week.  
Enjoy 20% off food and non-alcoholic beverages.
$25 Lunch and $40 Dinner special.
2020 Small Business Week Sponsors
Sponsorship Opportunities are available! Please contact ashlee@ourforte.ca to become a sponsor and help us celebrate entrepreneurship and small businesses in Burlington.