Provincial All Candidates Meeting
Presented by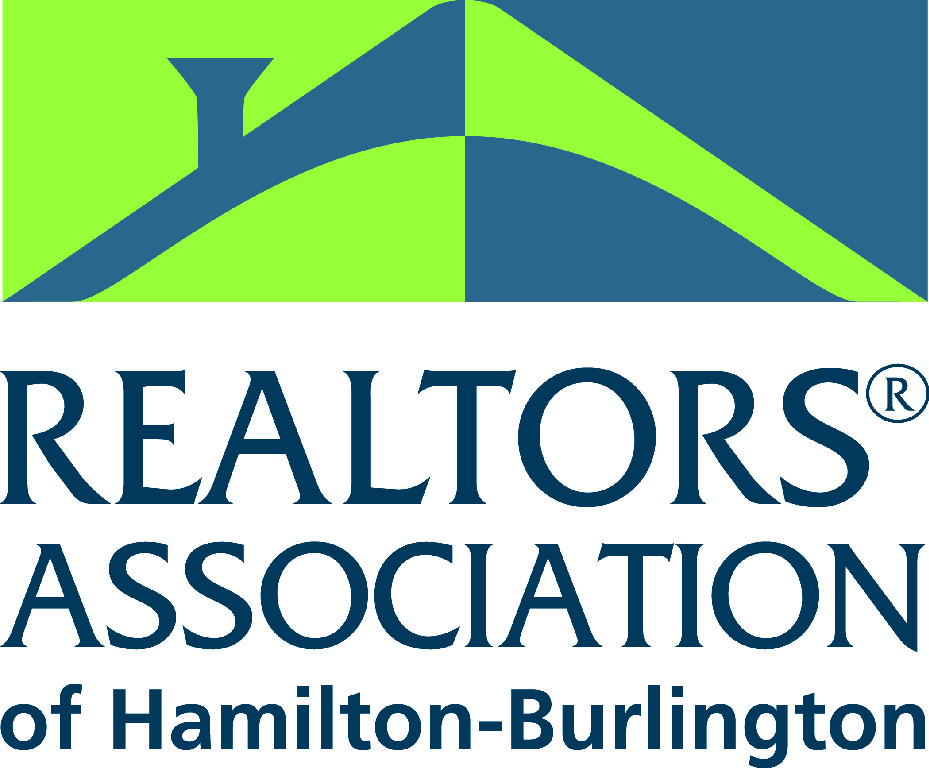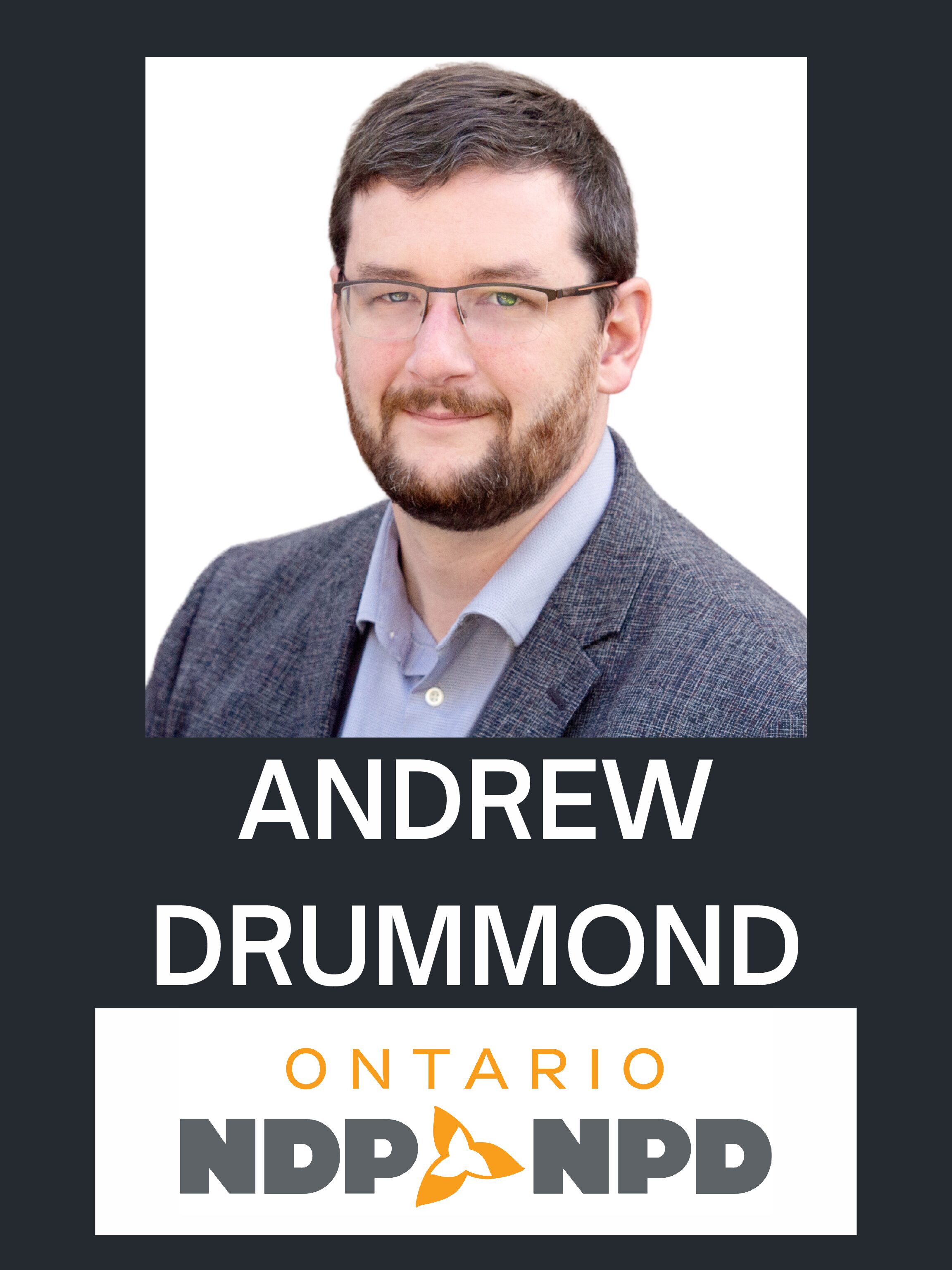 Andrew Drummond (NDP)
Andrew is a community advocate committed to making it easier for families to make ends meet and get ahead of the bills. He has worked in the telecommunications sector for 18 years and is on the World Boardgaming Championships Board of Directors. As candidate in 2018, Andrew increased the NDP's vote share by 14 per cent. Andrew has lived in Burlington for the past 17 years with his wife Sara.
Kyle Hutton (Green)
Kyle Hutton (he/him) is a long-time Brant Hills resident who joined the Green movement in 2019. After a decade spent organizing and volunteering locally, Kyle was drawn in by the Green vision of a sustainable, equitable, and affordable future. As a strong believer in the power of grassroots activism to create change, Kyle understands the key to creating that future will be by confronting the climate and affordability crisis at its source – the industries and norms that put production ahead of the planet, and profits over people.
Mariam Manaa (Liberal)
Mariam is a longtime Burlington resident with over 5 years of experience working in the federal government and non-profit sector. As a young woman in politics, she strives to be a role model for other young women and encourages youth to serve in their communities.
A green space enthusiast, Mariam knows the importance of protecting our environment for present and future generations and looks forward to advocating at Queen's Park for stronger environmental protections that strengthen the economy, improve human health, and enhance climate resiliency. She is passionate about community service and is committed to improving the lives of all Burlingtonians.
Key Issues Faced By Burlington Businesses
We asked all the candidates: "In your opinion, what are the top three issues facing Burlington businesses at this point in time, and if elected what would you and your party do to address these issues?"
Issue One:
Andrew Drummond
The cost of doing business has gone up during the pandemic, and with skyrocketing inflation it's hard for businesses to keep up with rising costs. We've already lost too many of these businesses, and thousands of good jobs with them. Conservatives failed to act as the doors were locked on businesses that had been thriving just months earlier. The NDP fought for a ban on commercial evictions and direct access to rent assistance for businesses during COVID closures. We've also heard from countless businesses that their insurance costs are going up, but their insurance claims are being denied. Insurance companies have reported huge profits during the pandemic, and it's time we had a government willing to stand up to them to stop the gouging and unfair denials. The pandemic has forced businesses to incur significant up-front costs related to safety and remote work. The Government's pandemic regulations changed constantly without notice, and were often difficult to follow. Ford's rules benefited big box stores, which raked in record profits, while local businesses had to repeatedly shut their doors then dig deep in their pockets to meet reopening requirements. The NDP would establish a fund to help businesses pay for the infrastructure they need to reopen and to stay open. An NDP government will make sure that local businesses get back on their feet, and back to doing what they do best: providing good services and good jobs to the people in our community.
Kyle Hutton
My campaign and the Green Party are committed to creating a livable, sustainable, and affordable Burlington for residents. Our lauded Housing Plan includes not only includes calls to build new affordable units, but renew 260,000 community housing units; mandate inclusionary zoning in all new developments; reduce speculation and the financialization of housing; introduce rent controls; and remove barriers to infill developments. We will respect and collaborate with municipalities on an encompassing Smart Growth strategy, create a transparent and less bureaucratic appeals process, and maintain urban growth boundaries to stop sprawl into our Greenbelt. Our plan will work closely with communities to plan and build '15 Minute Neighbourhoods', with transit-oriented development, more accessible green spaces, and people-centered development strategies.
Mariam Manaa
The COVID-19 pandemic brought to light a number of issues in the business community that predated the pandemic, but have been amplified under it: consider the state of the labour market. Before the pandemic, finding talent was no easy feat. Now? Even harder. The cost of living in Burlington is high and the skyrocketing cost of housing is squeezing Burlingtonians budgets tighter than ever. Not only does this put pressure on workers trying to make ends meet, it makes finding talent in the labour market at a wage that is affordable for small businesses while also liveable for Burlingtonians, near impossible. In addition to having a limited pool of candidates for small businesses to choose from in a tight market, the high cost of living means that even if new workers want to move to Burlington, they can't afford it. Small businesses are the backbone of our community and if we don't address the affordability crisis, it is workers and small businesses that will lose out. Affordability is a problem that requires multiple solutions. A Liberal government will help businesses pay workers a regional living wage, will ensure gender pay equity, will build environmentally friendly affordable housing, and will ensure the workforce is equipped with skills needed for the economy of today and tomorrow. When people live in economic dignity and are less worried about their financial constraints, this widens the talent pool, benefits the local economy, and improves the prospects of strengthening and growing small businesses in Burlington.
Issue Two:
Andrew Drummond
Conservatives talked a good game about providing supports for businesses during the pandemic, but local business owners know the reality: many programs had very narrow eligibility, there was no support to guide people through the application process, errors in applications couldn't be fixed, funding was slow to arrive, denials came without explanation, and there was no appeal process. Programs that were supposed to provide relief for businesses became an added stress. Programs that were released with great fanfare were poorly thought through and failed to account for important on-the-ground realities. It was often difficult for businesses to demonstrate a drop in income based on the Government's criteria, and some businesses were ineligible because they weren't mandated to close by regulation despite that they faced significant reduction in business that sometimes forced them to close anyway. The Auditor General has now reported that many hard-hit businesses were ultimately excluded from the grant, while hundreds of millions of dollars went to ineligible businesses that could manipulate the system – many getting more money than they'd lost. And when Burlington's small and medium businesses can't get the support they need to hire locally and use local suppliers, our whole community suffers. The Ontario NDP understands that every business is important, and it's unacceptable to let any business fall through the cracks by creating an application process that doesn't work properly or criteria that are too narrow. We will listen to business owners, and get them timely support that meets their needs.
Kyle Hutton
As always the Green Party is committed to real action on climate change. Our global goal is to avoid the 1.5C warming marker, only possible if we take serious and immediate moves to curb our emissions now. The Green Climate Plan will have Ontario adopt a Zero Carbon Law that will set clear and strategic goals for emissions reductions, with goals to cut pollution in half by 2030 and reach net-zero by 2045. Our Bluebelt plan will expand the Greenbelt by twice its size, with a focus to protect our increasingly critical clean water sources from development and exploitation. Our Housing Plan will help home and business owners reduce their energy costs and emissions with a province-wide Green Building Retrofit Program, including covering 100% of costs for low-income earners and providing a tax credit to incentivize and support retrofits. Not only are these target possible to hit, we can do so while creating employment and market growth opportunities throughout Ontario, including right here in Burlington. We will support local business and innovators to encourage a made-in-Ontario clean energy industry, and create a $2-billion/year Climate Adaptation Fund to support municipalities with green infrastructure projects.
Mariam Manaa
It's frustrating, but the pandemic isn't over. While we're experiencing the sixth—and hopefully final— wave, small businesses are still feeling the aftermath. They've borne the brunt of the impact from lockdowns and the climate of uncertainty. Small businesses continued to prove how resilient they are by pivoting at the drop of a hat. Whether it was your personal trainer offering online classes, or a local diner switching to home meal kits, small businesses have been innovative every step of the way, keeping doors open and retaining employees as much as possible. While this resilience is admirable, not knowing what rules would exist from one day to the next was difficult, especially when big box stores had a different set of rules and made record profits the last two years. In order to ensure a climate of certainty and help small businesses recover, it's critical that they're provided with adequate government support. A Liberal government will suspend corporate income tax for small businesses most impacted by COVID-19 for 2022 and 2023. This relief will be scaled to losses in revenues and eliminated entirely for businesses that lost revenues greater than 50 %. This will provide small businesses with a hand up as they continue to recover. Business owners know their business inside and out; external factors like government support and restrictions can impact even the most prudent business owners, so government needs to clearly signal where things are going and provide greater certainty. That's what we plan to establish: stability. 
Issue Three:

 
Andrew Drummond
The pandemic has shaken the foundations of the labour market across Ontario, but particularly in Burlington. The high cost of childcare, constant school closures, and the lack of adequate home care for aging family members, have forced many people to exit the workforce. Meanwhile, people are being driven out of the province in historically high numbers due to the high cost of living and an out of control housing market. Burlington needs a government that prioritizes getting families the security they need in order to rejoin the workforce. Together, we can regrow our local economy with the terrific people we already have in the community. When elected, I will make this a top priority by implementing policies including:
Minimum standards of care for Ontarians aging at home or in long-term care, so that family can have peace of mind while they go to work.
Ensuring that everyone has access to safe and reliable child care.
Making Ontario a province where people making a fair salary can build a good life by tackling issues of affordability including housing, transportation, healthcare, gas and hydro.
Together, we will build an Ontario that attracts and retains the workers our economy needs to grow and prosper.
Kyle Hutton
We are committed to reversing course on a number of destructive policies that have damaged the Ontario government's relationships with a wide variety of people – from teachers, nurses, and community groups, all the way along to rural residents, municipalities, and small businesses. A Green government and as a Green MPP, I will vote immediately to repeal the anti-worker Bill 124, which caps wage increases and reduces the ability of workers to bargain fairly with employers. We will also reverse the deep cuts already done, and those further planned, by the last few governments, and honestly work with stakeholders in education, healthcare, and the public sector to cover their needs while working within a fiscally sound public budget. We will integrate intersectional policy into government operations, including tackling critical issues like environmental racism, housing discrimination, and collaborate as partners with Indigenous communities on protection of our land and water. Our party will stop the march towards healthcare privatization, reversing the recent moves by the health minister to allow more 'independent' healthcare operations in Ontario, only justified thanks to the continued starvation and abuse of our healthcare system by governments over the last three decades. We will also prioritize care over profits for our seniors by creating a plan to phase out for-profit care homes. Finally, we will double ODSP rates and reinvest in our social safety net, including with a Guaranteed Livable Income, because it is inexcusable to force people with disabilities to live in poverty in our Ontario.
Mariam Manaa
The world continues to change at an accelerated pace. Some of this is due to the pandemic, some due to rapidly changing technology, and some of it is due to climate change. Regardless of the cause, small businesses are an essential part of the culture and economy of innovation. In order to innovate—be it through clean and green technology, new ways of remote working, or anything in between—it is critical that small businesses can hire employees that are well trained for this new world. When it comes to education and skilled training, businesses are telling us loud and clear: graduates today are not prepared to thrive. Working hand in hand with businesses, we plan to ensure that talent meets the expectations and needs of employers. When thinking about skills workers need to succeed in the workforce, it's easy to put emphasis on post-secondary education, but it starts much earlier than that with our public school system. We will support educators and students from the beginning— especially in light of the learning and social development disruptions that have occurred over the past years.  Be it opening up paths to the skilled trades, learning to code, or soft skills like reliability and communication, it's critical that students learn the skills of today and tomorrow from the start of their educational journey. When future generations are able to start life with a world class education, they become a world class workforce, and we all benefit from a stronger economy.