Thursday, March 11, 2021 | 8:30 am – 2:00 pm
After a very successful and sold-out event in 2020, we are thrilled to share that we will be hosting the virtual Wonder Wonder Women Conference 2.0 presented by RBC! This year, we are featuring Wonder Women who will share insights on leading through disruption, resilience and rising, how great organizations empower women and information about the SHE-Covery movement. 
This is an important personal and professional development opportunity not to be missed! We encourage Wonder Women across all industries and the Super Heroes who support them to join us for this powerful and informative conference.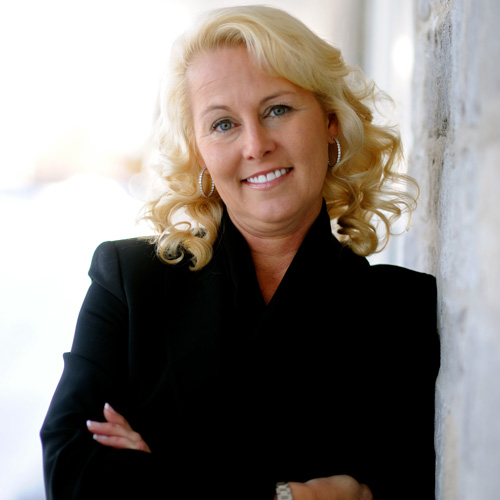 Carla Y. Nell
President & CEO, Burlington Chamber of Commerce
Carla Y. Nell has more than 25 years of senior leadership experience in the private, public and not-for-profit sectors and is widely known for her transformational and collaborative leadership style. 
Read more
Prior to taking on her role with the Chamber in July of 2019, she recently served as the Vice-President, Municipal and Stakeholder Relations at the Municipal Property Assessment Corporation (MPAC). 
Throughout her career, she has also gained extensive experience as principal of a professional services consulting firm, has served as a trusted strategic advisor on complex issues to a diverse range of clients, stakeholders and organizations, and was previously a part-time professor at Seneca College in the Faculty of Business. She holds numerous degrees and professional designations and is a sought after contributor and speaker by organizations and associations serving both the private and public sectors with provincial, national and international profile. Carla is a highly regarded thought leader whose commitment to customers and partnerships is a signature of her leadership
.
In this inspiring, engaging and at times deeply personal presentation celebrating International Women's Day, Dr. Samantha Nutt – medical doctor, best-selling author and Founder of War Child Canada – will reflect on the progress women have made in the world, the impact of the COVID-19 pandemic and why investing in women's leadership remains a critical global priority.
Dr. Samantha Nutt, MD, MSc, CCFP, FRCPC, C.M.
Founder of War Child Canada and War Child USA
Samantha Nutt is an award-winning humanitarian, bestselling author and acclaimed public speaker.  A medical doctor and the founder of the renowned humanitarian organizations War Child Canada and War Child USA.
Read more
 Dr. Nutt has worked with children and their families at the frontline of many of the world's major crises – from Iraq to Afghanistan, Somalia to the Democratic Republic of Congo, and Sierra Leone to Darfur, Sudan. A leading authority on current affairs, war, international aid and foreign policy, Dr Nutt is one of the most intrepid and recognized voices in the humanitarian arena, and is a highly sought-after public speaker in North America.  With a career that has spanned more than two decades and dozens of conflict zones, her international work has benefited millions of war-affected children globally.
Dr. Nutt is a respected authority for many of North America's leading media outlets.  She is a regular foreign affairs panelist on the acclaimed news program, CBC TV NEWS "The National", as well as a regular contributor to Now This News.   Nutt's written work has been published by TED Ideas,  The Globe and Mail, The Toronto Star, The National Post, Maclean's Magazine, Reuters, The Ottawa Citizen and The Huffington Post, amongst others, and she has appeared in Town & Country Magazine, Time Magazine, Epoch Times (New York), Chatelaine Magazine,  More Magazine and on NBC Nightly News, BBC World News Service,  America's Radio News Network, CTV Power Play, NPR, CTV National News, Global TV News,  and CBC Radio, to name just a few. In November 2015, Dr. Nutt spoke at the Ted Talks Live "War & Peace" event at The Town Hall Theater in New York City, which aired on PBS the following year. Dr. Nutt's TED Talk on the complex issues surrounding conflict and the deadly impact of small arms, which garnered over one million views in just six months, can be viewed on TED.com
Dr. Nutt's critically-acclaimed debut book, entitled Damned Nations: Greed, Guns, Armies and Aid, was released by McClelland and Stewart Ltd. (a division of Random House) in October 2011 and was a #1 national bestseller in both hardcover and paperback.  Lewis Lapham declared it a "brave and necessary book", while the Literary Review of Canada called it a "brilliant polemic."  Damned Nations is a bracing and uncompromising account of Dr. Nutt's work in some of the most devastated regions of the world. A new edition of Damned Nations was released on November 6, 2018 in Canada and the USA and includes a new 6000 word introduction covering recent events,  as well as statistical updates throughout the core text.
Dr. Nutt was named one of Canada's 25 Transformational Canadians by The Globe and Mail, and has been recognized as a Young Global Leader by the World Economic Forum.  Time Magazine has featured her as one of Canada's Five Leading Activists.   In July 2011, Dr. Nutt was appointed to the Order of Canada, Canada's highest civilian honour, for her contributions to improving the plight of young people in the world's worst conflict zones.
Samantha Nutt graduated summa cum laude from McMaster University, earned an M.Sc in Public Health with distinction from the University of London and holds a Fellowship in Community Medicine (FRCPC) from the Royal College of Physicians and Surgeons of Canada.  She is further certified by the College of Family Practice and completed a sub specialization in women's health through the University of Toronto as a Women's Health Scholar.  Dr. Nutt is the recipient of numerous honorary doctorates from universities in Canada and the U.S.A.
Dr. Nutt is a staff physician at Women's College Hospital in Toronto and is an Assistant Professor of Medicine at the University of Toronto.  She is a Senior Fellow at Massey College, University of Toronto and is on the board of the David Suzuki Foundation.
Panel: Blazing the Trail… Women Who Lead
Meet the inspiring women of our trailblazer panel who are leading the way for others to follow. Learn about their successes and be inspired by their courage to break new ground for women in business. Get up close and personal with these leaders celebrating their wins and learning about the challenges and opportunities they've faced throughout their careers.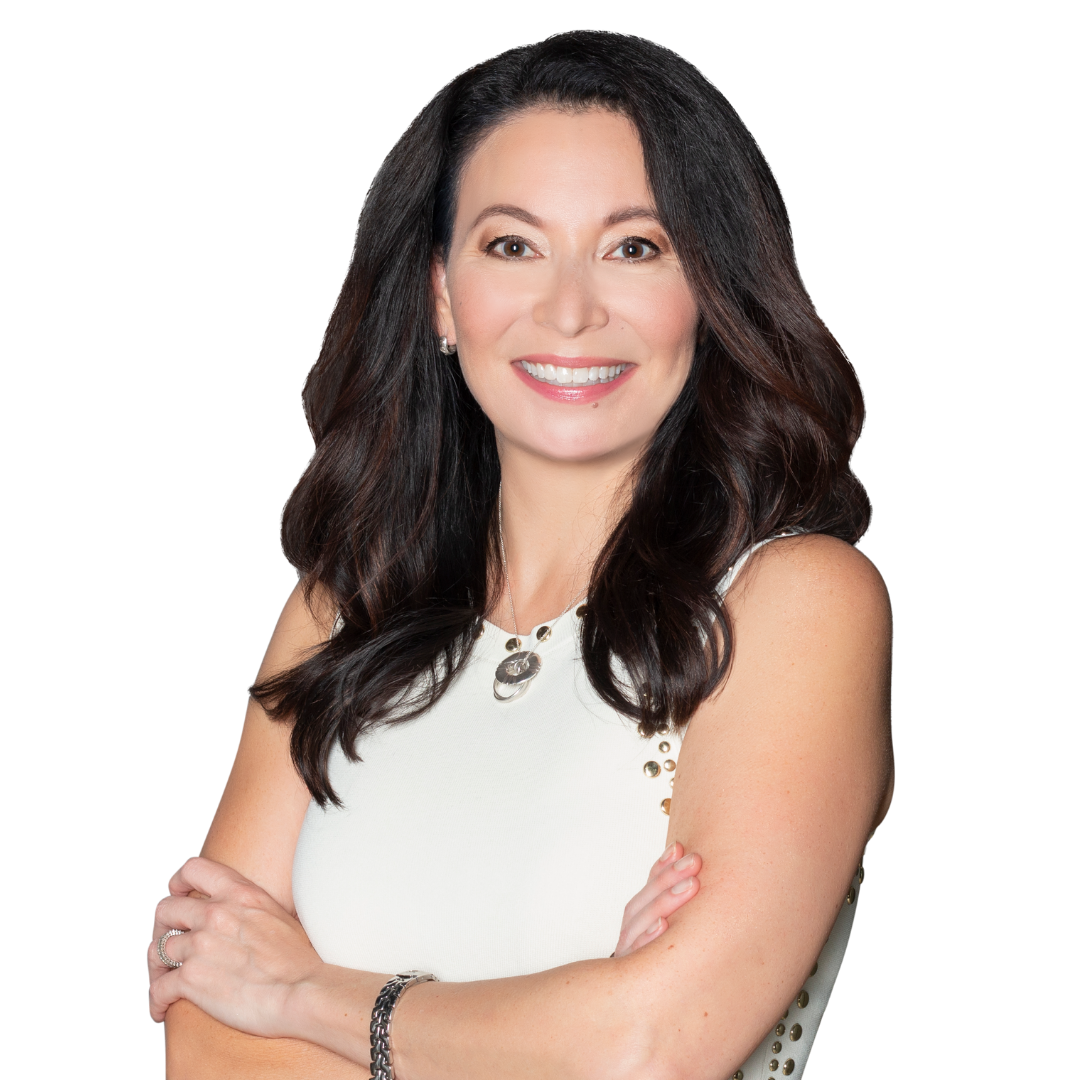 Kenna Danyliw
Burlington Chamber of Commerce 2020 Distinguished Entrepreneur Award Winner
President & CEO and Founding Partner, Danyliw & Mann Professional Corporation
Kenna is the President / CEO and founding partner of Danyliw & Mann, a boutique firm that specializes in providing business management and tax and accounting services to the music industry. 
Read more
The business started 15 years ago in the spare bedroom of her family's home while she had two young daughters, a stepson and one very supportive husband. 
Danyliw & Mann has grown out of that bedroom and into one of the leading Canadian firms in the industry and represents several Juno and Grammy award-winning or nominated artists across Canada, the United States and beyond.  Kenna is a CPA, CA who started her career with Coopers & Lybrand and also worked with Laidlaw and Pricewaterhouse Coopers before founding Danyliw & Mann. Kenna and her family are Burlington residents who have lived in the community for 20 years.  Kenna is the Treasurer on the Sarah McLachlan Foundation board, is the former Vice-Chair of the Art Gallery of Burlington Board of Directors, is a new member of the Hamilton Community Foundation's Women4Change group, is a member of the JR Digs Acoustic Christmas organizing committee, volunteers services for The Avril Lavigne Foundation and was on the board of the Southern Ontario Chamber Music Institute and Planned Parenthood Hamilton.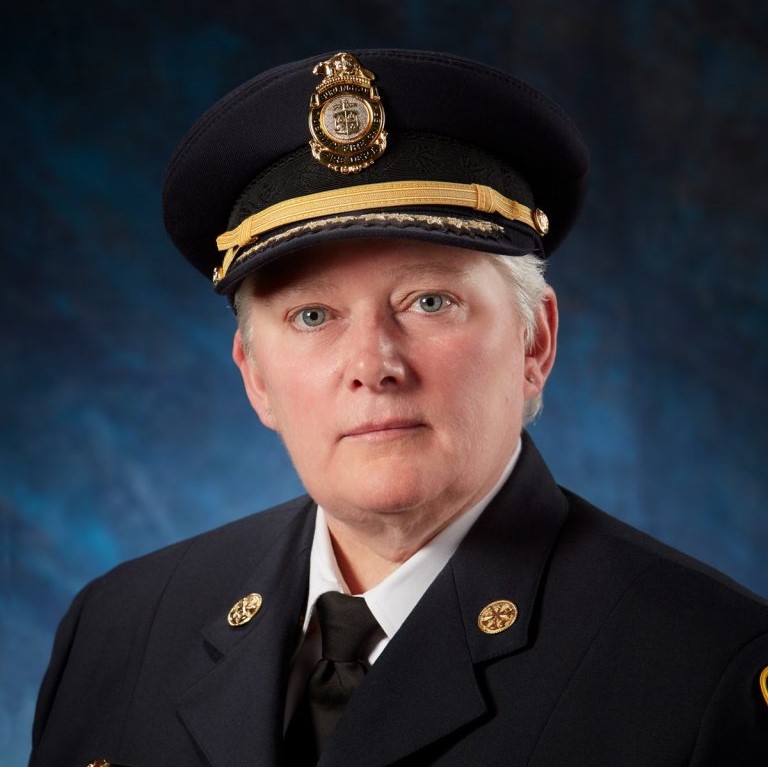 Karen Roche
Fire Chief, The Burlington Fire Department
Karen Roche is the Fire Chief for the City of Burlington Fire Department.  With over 25 years of experience in the fire service, Chief Roche has served in a variety of progressive ranks in two very distinct fire and emergency services (Burlington Fire and Hamilton Fire). 
Read more
This has afforded Karen a thorough understanding of the challenges of managing modern fire services during times of economic, demographic and community risk-based issues, including her role in the Emergency Control Group (ECG) as the alternate Community Emergency Management Coordinator for the City of Burlington.
Chief Roche has found success as a fire service leader by demonstrating skills and experiences in Disaster Response and Recovery, Fire Management, Emergency Management, Emergency Medical Services (EMS), and Intensive Care Nursing.   This broad and unique background has afforded Chief Roche the ability to be successful in managing a wide range of complex challenges in uncertain environments.
More recently, Chief Roche is representing the Canadian Asscociation of Fire Chiefs (CAFC) on the International Association of Fire Chiefs (IAFC) Bullying Prevention Task Force that will explore the causes and consequences of bullying, identify promising practices that will reduce incidences of bullying, and craft training opportunities for the fire service to effectively address bullying.
Noting that the City of Burlington is already at the forefront of promoting access, equality, diversity and human rights through innovative policy, programs and services.  Karen is committed to contribute in a meaningful way due to her appointments to the International Association of Fire Chiefs (IAFC); International Diversity Executive Leadership Program (iDELP) whereby diversity, inclusion and equity is a significant priority that will significantly improve culture and acceptance within the fire service.
Karen is married to her partner of 20 plus years and is the mother of three (3) adopted siblings (brothers) since they came into their care in 2012.
Maude Léger
Founder, Sold Right Away Inc.
Maude Léger, Founder of Sold Right Away Inc., has been working hard for over 13 years to pursue her passions and help others achieve success.
Read more
 Sold Right Away started with nothing, no capital investment, no help, just Maude and her passion for business growth and marketing. Maude's passion and care to truly help Realtors grow their business are what made Sold Right Away successful. 
Determined to constantly service Realtors' needs and being proud to see them grow their business, Realtors become long term clients of Sold Right Away. 
Sold Right Away has grown tremendously in the past few years. From one Realtor client to over 500 today and showing a steady growth from 2008 to 2021. With consistency, we have proven that we have stable procedures and systems in place to sustain growth. We also have the creative minds to adapt to ever changing markets, trends and demands, from the 2008 recession to market growth and expansion and as well during the pandemic.
Maude Leger is heavily involved in the Burlington Chamber of Commerce and has built relationships with numerous entrepreneurs, business owners and city stakeholders over the past 13 years. Maude is also contributing as Chair on the Board of Directors for 2020-2021.
Award winner as the Small Business of the Year in 2011 and Young Entrepreneur of the Year in 2018 from The Burlington Chamber of Commerce Business Excellence Awards recognizing overall success and excellence of local area businesses.
Melissa Pollard
Chief Executive Officer, Big Brothers Big Sisters
Melissa recently accepted the challenge of leading one of the largest Big Brothers Big Sisters agencies in the country – Big Brothers Big Sisters of Halton and Hamilton.
Read more
With a background in Business and Economics, Melissa has over 13 years of experience working progressively in both the private and public sector. Her most recent experience includes working for a waste and commodity start-up and six years with Activa, where she led the business analysis and strategic project team. Before, joining Big Brothers Big Sisters of Halton and Hamilton, Melissa spent 2 years as the Executive Director of Big Brothers Big Sisters of Grand Erie.
Melissa is highly regarded for her passion for innovation, technology and the ability to constantly move forward and embrace change. Her vision for strategic alliances will serve her well as Melissa reintroduces Big Brothers Big Sisters to the community with a collaborative and inclusive direction. Building on the agency's 100-year-old history of mentoring, Melissa approaches Big Brothers Big Sisters with fresh ideas to better prepare our community's children for future success. Melissa knows firsthand, the transformative power of mentoring, not only as a leader within the Big Brothers Big Sisters, former Board member but also as a mentor of Mitchell for 10 years.
Panel: How Great Organizations Empower Women
A recent KPMG study found that 67% of women reported they had learned the most important lessons about leadership from other women, and 91% of working women indicated that it is important to them to be a positive role model for younger female colleagues in the workplace. In this interactive panel discussion, you'll hear from the women in business who are building and advancing the careers of women in their organizations. Take note of how they have fostered an inclusive culture, and how you can apply their learnings to your role and organization.
Salima Tajani
Community Manager, Oakville North & Halton, RBC
Salima Tajani has been with RBC for more than 30 years where she has held various roles across the organization including retail branch management, regional coaching and sales effectiveness.
Read more
Salima is currently Community Manager for RBC's Oakville North & Halton markets where she leads a team of high-performing managers and advisors. Salima holds a Financial Management Diploma from Niagara College.
Salima and her husband, Aniz, live in Burlington with their two sons. In her spare time, Salima enjoys gardening, painting and playing chess.
Chantel Broten
President & CEO, Jan Kelley
Chantel Broten leads Jan Kelley, an award-winning creative digital agency dedicated to helping businesses grow. The company philosophy brings together the power of technology and the brilliance of humanity to spark ideas, generate momentum and drive lasting results.
Read more
 A career marketer, Chantel has spearheaded the development of brand and marketing programs for over 200 B2B, B2C and Not-For-Profit organizations – including GO Transit,
riterate.ca
, Sobeys, Canadian Blood Services, Export Development Canada (EDC), Petro-Canada, Rockwool and Reliance Home Comfort to name a few.  She believes that brands are built from the inside out – and it all starts with purpose, vision, values and culture. Chantel and her leadership team are dedicated to building a company culture that attracts and retains top talent, and drives company performance.  This includes taking a 'whole person approach' to talent development.  In 2018, Jan Kelley was proud to be named one of Canada's Most Admired Corporate Cultures.
Julie Cole
Co-Founder & Senior Director of Public Affairs, Mabel's Labels
Julie Cole is a recovered lawyer, mom of six and co-founder of Mabel's Labels. She has helped her company bring their product to a worldwide market, gain media recognition and win countless awards.
Read more
 Cole is a passionate entrepreneur, published author, and sought after speaker. Julie is no stranger to the media, having appeared on NBC's The Today Show, HLN's Raising America, Breakfast Television, The Marilyn Denis Show, CP24, among many others. As a blogger and writer, her articles have appeared in The Huffington Post, Today's Parent, The Globe and Mail, Profit Magazine, Working Mother Magazine, Chicken Soup For the Soul – Power Moms and numerous websites.
When she's not juggling her busy family and professional life, Julie is an engaged community member serving on boards and volunteering. She is passionate about women's issues, mentoring young entrepreneurs, and social justice.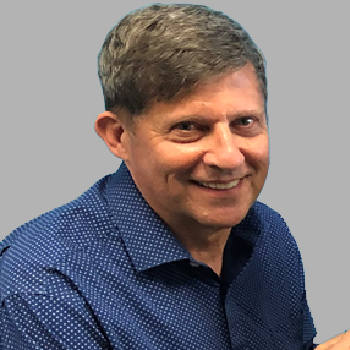 Michael Capron
Director of Human Resources, Bosch Rexroth Canada
Michael Capron is the Director of HR for Robert Bosch Canada. Robert Bosch is a Global organization with over 300,000 associates worldwide.  In his current capacity, he provides both HR Governance and Leadership across a wide spectrum of Bosch Business Groups.
Read more
 Bosch organizations in Canada include appliances, power tools, automotive, research and development in addition to the Drive and Control entity, Bosch Rexroth, located in Burlington.
Michael brings 35 years of Human Resources experience in addition to participation on varied local boards including Habitat for Humanity in Niagara. In addition to his HR background Michael held the role of General Manager Canada for Red D Arc Welder Rentals.
Michael remains a champion for Diversity and Inclusion within the Bosch Organization in Canada.
Carolyn Swora
Workplace Culture Architect, Author, Speaker
Carolyn is on a mission to shift our workplaces from transactional jobs to places where people can grow, transform and thrive while feeling energized, inspired and motivated to do their best work.
Read more
She designed Purposeful Workplace Experiences (PWE) to empower individuals and teams to transform workplace culture by becoming change agents and driving culture from the bottom up.
As a Workplace Culture Architect, Carolyn works with business leaders who place their people at the core of business success to create organizational systems and practices that are people-centred, forward-thinking and prepared for demanding and challenging business climates.
Carolyn is the owner of Pinnacle Culture and has a 25-year track record helping organizations enhance the employee experience and evolve their workplace culture. She has worked with clients across various industries, ranging from small businesses to large corporations, and as a Senior Business Leader in the pharmaceutical industry leading teams through significant change.Her real-life experience is bolstered by her love of learning. She has a Master of Arts in Industrial and Organizational Psychology from Adler University in Chicago, a Human Resource Management Diploma from Sheridan College, a Bachelor of Education from the University of Toronto, and a Bachelor of Kinesiology from McMaster. She is also proud to be part of a global team of independent Certified Dare to Lead Facilitators who are trained and certified to bring the Dare to Lead™ research by Brené Brown to organizations.
Her podcast PWE & ME, now in its fourth season, is designed to inspire people at all organizational levels to create purposeful workplace experiences and close the gap between what people say should happen to transform the workplace and what is actually happening. She is also the author of Amazon best-seller Rules of Engagement: Building a workplace culture to thrive in an uncertain world.
Lunch Break & Resiliency Speaker
Take a wellness break with Dr. Taslim Alani-Verjee who will share tested strategies to build resiliency and our inner Wonder Woman strength.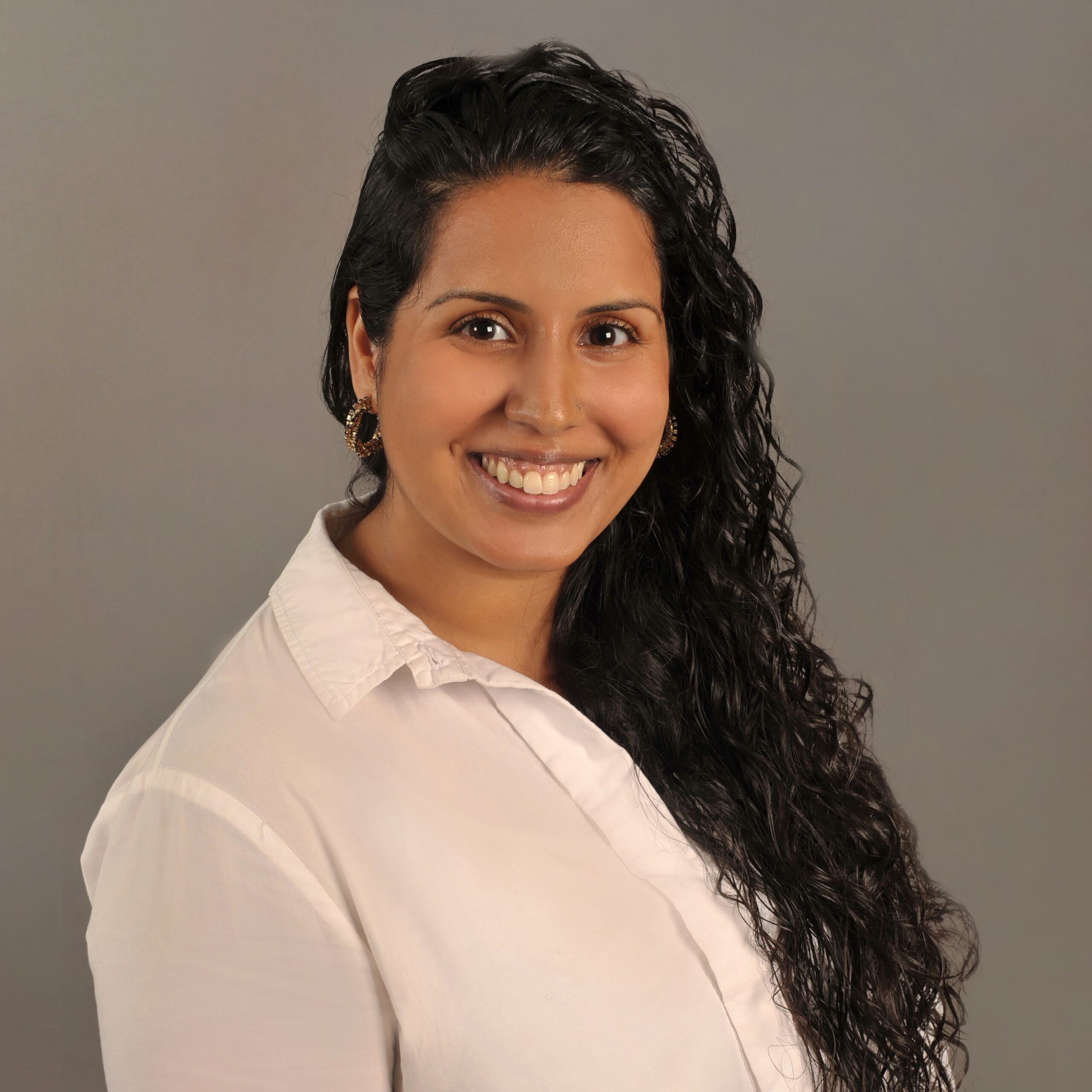 Dr. Taslim Alani-Verjee
Founder, Silm Centre for Mental Health
Dr. Taslim Alani-Verjee is a Clinical Psychologist living and working in Toronto, Canada. She is the Founder and Director of Silm Centre for Mental Health, a community-based and social justice-oriented practice
Read more
 that seeks to make mental health awareness and services more accessible to the communities with whom she and her team work.
Dr. Taslim has offered many trainings and workshops related to well-being, including self-care and burnout, noticing the signs and symptoms of mental illness, and diversity, inclusion and anti-oppression training. She also teaches regularly at Lakehead University, the Ontario Institute for Studies in Education (OISE) at the University of Toronto, and Adler Graduate Professional School.
Dr. Taslim has her PhD and Masters in Clinical Psychology from Lakehead University, and her Masters in International Development Studies from Dalhousie University.
Panel: The SHE-Covery Movement
The Ontario Chamber of Commerce (OCC) reports that the economic impacts of the COVID-19 pandemic have been immediate, acute, and disproportionately borne by women. Several economists have accordingly dubbed the crisis a "she-cession". In fact, a recent RBC study found that the women's labour force participation rate has fallen to its lowest level in thirty years. For the OCC and its members such as the Burlington Chamber of Commerce, the business case is simple: Diversity and inclusion are a precondition to Ontario's recovery and economic prosperity. Meet the author of the report published by the OCC, The SHE-COVERY PROJECT Confronting the Gendered Economic Impacts of COVID-19  and then discuss its findings with a superstar line-up of speakers and learn the issues confronting us as a community and what we need to do to turn the tides.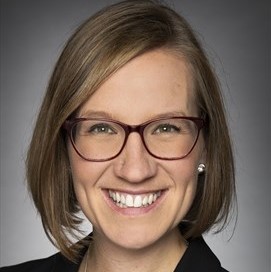 The Honourable Karina Gould
Member of Parliament Burlington, Minister of International Development
The Honourable Karina Gould was first elected as the Member of Parliament for Burlington in 2015. A graduate of McGill University and the University of Oxford, Minister Gould is passionate about public service and international development. 
Read more
 Before her election as the Member of Parliament for Burlington, she worked as a trade and investment specialist for the Mexican Trade Commission in Toronto, a consultant for the Migration and Development Program at the Organization of American States in Washington, D.C., and spent a year volunteering at an orphanage in Mexico.
Minister Gould has deep roots in her hometown of Burlington, Ontario, and is an active member of the community and an advocate for women's issues and affordable housing. She has volunteered with and actively supports the Iroquoia Bruce Trail Club, the Burlington chapter of the Canadian Federation of University Women, the Mississauga Furniture Bank, Halton Women's Place, and other local organizations.
Minister Gould lives in Burlington with her husband Alberto and son Oliver.
With the birth of Oliver, Minister Gould became the first federal cabinet minister to have a baby while holding office. She is passionate about breaking down barriers for women, youth, and underrepresented groups.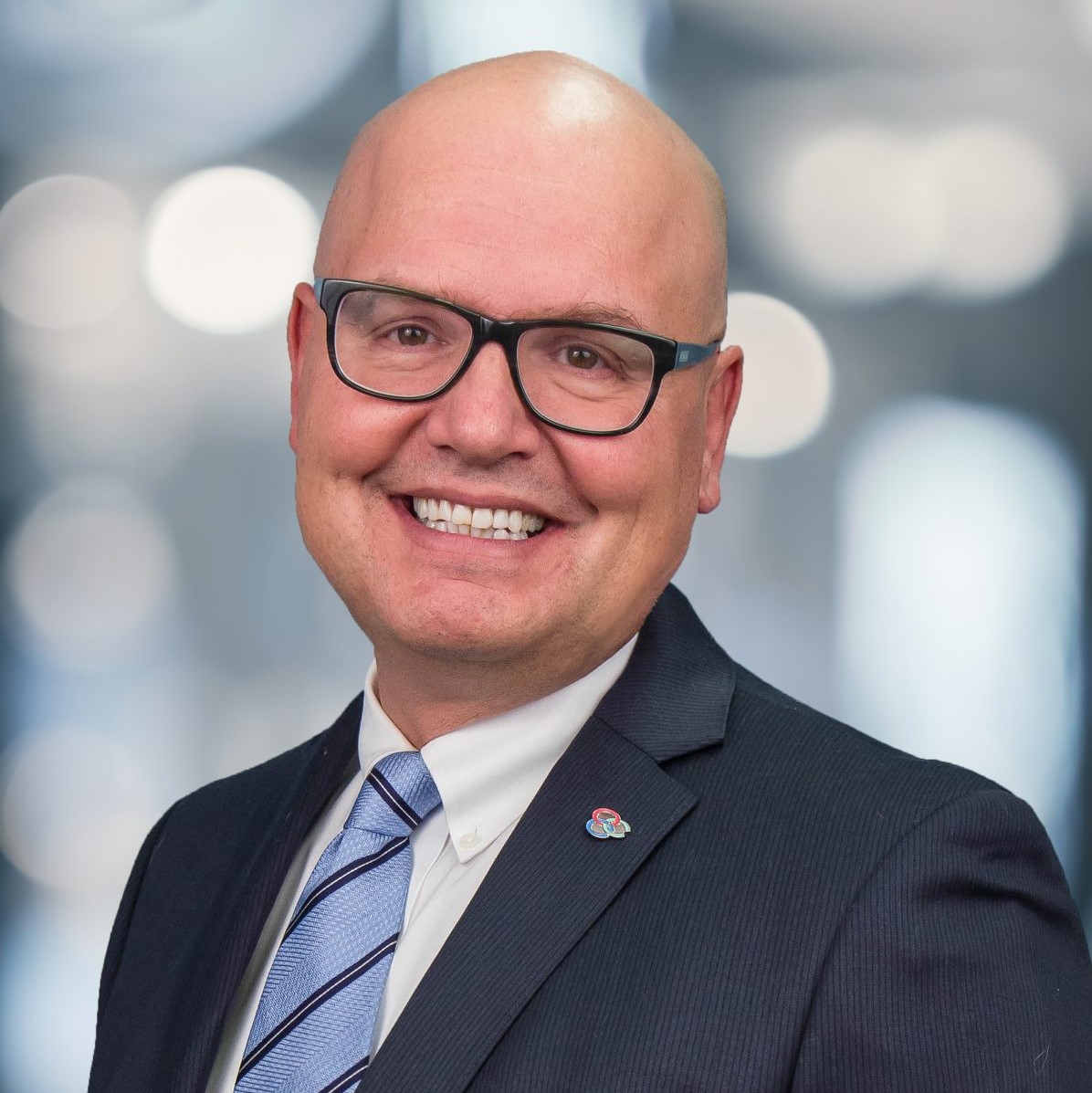 Rocco Rossi
President & CEO, Ontario Chamber of Commerce
A successful entrepreneur and business executive, champion fundraiser, and dedicated public servant, Rocco Rossi joined the Ontario Chamber of Commerce (OCC) in 2018 as President and CEO.
Read more
Prior to joining the OCC, Rossi most recently served as President and CEO of Prostate Cancer Canada where he helped to advance the research, advocacy, education and awareness of the most common cancer in men.
Mr. Rossi also served as CEO of Heart and Stroke Foundation – one of Canada's largest non-profit organizations – overseeing consecutive years of record fundraising combining for over $600 million in total and launching many new, life-saving initiatives.
His passion for public policy has led him to stand for election both for the position of Mayor of Toronto and for MPP.
Mr. Rossi has held senior positions at the Boston Consulting Group, TORSTAR, Labatt/Interbrew and MGI Software. He is a graduate of McGill and Princeton.
Rossi currently serves as a member of the Board and Audit Committee of TerraVest Industries. A past board member of United Way of Greater Toronto and other charities, Mr. Rossi has been an active community builder. In fact, in 2012 he was awarded the Queen's Jubilee Medal for his Philanthropic and Community service.
A dedicated adventurer, Rocco has walked the legendary Camino de Santiago several times, cycled the 1900 km length of Yonge Street from Rainy River to Toronto, kayaked the 500 km from Toronto to Ottawa, and climbed to Everest Base Camp.
Mr. Rossi has a BA (Hons) in political science from McGill University and a Masters of Arts in politics from Princeton University. He is married to his wife of 30-years, Rhonnie, and they have a 28-year-old son, Domenic John, who is a teacher.
Claudia Dessanti
Senior Policy Advisor, Ontario Chamber of Commerce
Claudia Dessanti is a Senior Policy Analyst at the Ontario Chamber of Commerce (OCC), where she founded and co-chairs the Energy Policy Council and supports businesses with policy issues related to environment, energy, regional economic development, data, housing, and more. 
Read more
Prior to joining the OCC in 2018, Claudia researched mortgage markets for National Bank Financial and measured social impact for Charity Intelligence. She has a Master's degree from the University of Oxford and a BA from the University of Toronto.
Denise Christopherson
Chief Executive Officer, YWCA Hamilton
Denise Christopherson is a skilled and respected advocate whose passion for social justice, equity and inclusion have greatly contributed to the goal of equality for women and girls in our community and beyond.
Read more
 Denise's commitment to marginalized and vulnerable women and their families is evidenced by all she does.  As the CEO of YWCA Hamilton, Denise is a dynamic leader who builds relationships within the non-profit sector and the broader community.
Denise is an active volunteer in the Hamilton and Halton community.  Her lifelong commitment to women's equality and gender equity has earned her a Queen's Diamond Jubilee Medal and the Agnes Macphail Award. Denise has also been recognized by Mohawk College as a Distinguished Fellow, representing the highest honour that Mohawk College bestows on individuals in their field.
Endnote: The Candy (Palmater) Show
Get ready to close out your conference experience with a profoundly powerful and rare presentation from comedian, recovered lawyer and broadcaster, Candy Palmater. Candy tells her personal story of love, kindness and acceptance through humor and reflection. Laugh and cry in this presentation and let Candy leave you with a different perspective of our world, and a feeling of empowerment as to how you can change the workplace and the world.
Candy Palmater
Creator and Star of The Candy Show
Candy is a recovered lawyer turned feminist comic. She is an, actor, writer, columnist, international speaker, activist, comedian and multiple award-winning TV and radio personality, and has executive produced three films on Mi'kmaw culture. 
Read more
Candy is the creator and star of her own national, multiple award-winning TV series,
The Candy Show
(APTN).  She has a role on the
Trailer Park Boys S10 (NETFLIX)
, appeared in
Call Me Fitz
(HBO Canada) and
Sex and Violence
(OutTV), and received a Screen Nova Scotia nomination for her role on
Forgive Me
(Superchannel). She's a Broadcaster with CBC Radio One where Candy has hosted: The Candy Palmater Show, Q, DNTO and appears on Because News and The Next Chapter. You can hear Candy's voice as the Narrator of CBC TV series True North Calling, and was a Panelist on Canada Reads 2017.
Candy has written and hosted many broadcasts including Ab Day Live, the Indspire Awards, and the imagineNATIVE Film Fest Awards Show.
Candy was valedictorian of her class at Dalhousie Law School and went on to practice Labour and Aboriginal law in a large corporate firm until show biz came knocking.
Before pursuing entertainment full time, Candy directed First Nations education for the Nova Scotia Department of Education for a decade.  She is currently working on a Masters of Education at St. Francis Xavier University and has taught in the Transition Year program at Dalhousie University.
Candy spends most of her time in airports and airplanes as she travels the globe speaking to audiences, large and small, about the power of love, kindness and self-acceptance.  Candy believes we are more alike than different and that you can NEVER have too much Candy.
Candy first book, a memoir, will be published by Harper Collins in the fall of 2021.
Wonder Women Conference 2.0
Sponsorship Opportunities are available! Please contact ashlee@ourforte.ca to become a sponsor and help us celebrate International Women's Day 2021 and the incredible women within our community.