The YPN organizes events from September to June aimed at those "under 40" who are interested in building their network of colleagues, contacts and friends. Focusing on Networking, Education, Mentorship and Giving Back to the Community the YPN offers a variety of event styles. Events rotate between a Professional Development series, Roundtable discussions, networking, community and fun. For those who are already employees of a company that is a Chamber member, no additional Chamber membership is required. Non-members may attend up to 2 events.
If you are a Chamber member, under 40, and you want to meet other people who are growing their business, you're welcome to attend. Non-members who are interested in attending are welcome to attend two YPN meetings to "give it a try" and should contact This email address is being protected from spambots. You need JavaScript enabled to view it. (905-639-0174 ext 7215).
@burlingtoncofc
/YPNBurlingtonCofC
YPNBurlington (ON) Chamber of Commerce
---
Tuesday, April 24 5:30 to 7:30pm
Speed Networking
2155 Country Club Dr. MAP
Just like speed dating!
This event is FREE but you must register (purchase online) to attend.
---
Tuesday, May 15 5:00 to 7:00pm
An Evening with John Romano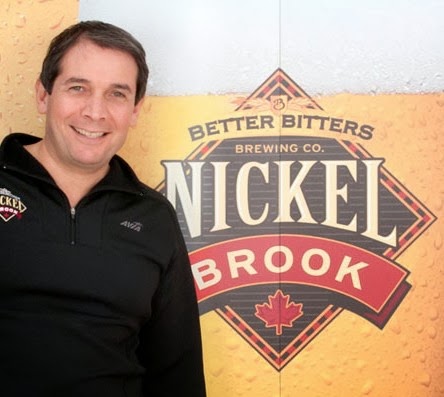 John Romano, President and Co-Founder of Nickel Brook Brewing Co.
Since it's creation in 2005, Nickel Brook has been one of the leading players in the Ontario Craft Beer movement. John and his team our brewers combine premium ingredients, DIY creativity and a depth of technical expertise to create world-class, award-winning beers like Cause & Effect Blonde, Naughty Neighbour APA and Head Stock IPA. John will be offering his highly regarding business insights to the group and discuss how Nickel Brook continues to grow with some of the most popular craft beers in Ontario.
Burlington Golf & Country Club
General Price: $30 + HST
Member Price: $20 + HST
---
PREVIOUS YOUNG PROFESSIONAL NETWORKING EVENTS

February 7 - packing event at Food4Kids
January 24 - Winter Kick-off
November 23 - Networking and Winter Coat Drive
September 20 - Food packing event at Food4Kids.
June 28 - Summer Kick-off at Jacksons Landing
May 25 - Archery Tag
April 11 - Fashion Trends for Professional Men and Women
March 18 - YPN Day wit the Toronto Marlies
March 2 - Professional Development Series "How Leaders Speak" with Jim Gray
February 8 - Speed Networking
---
VIDEOS OF RECENT YPN EVENTS

Big Bike Ride