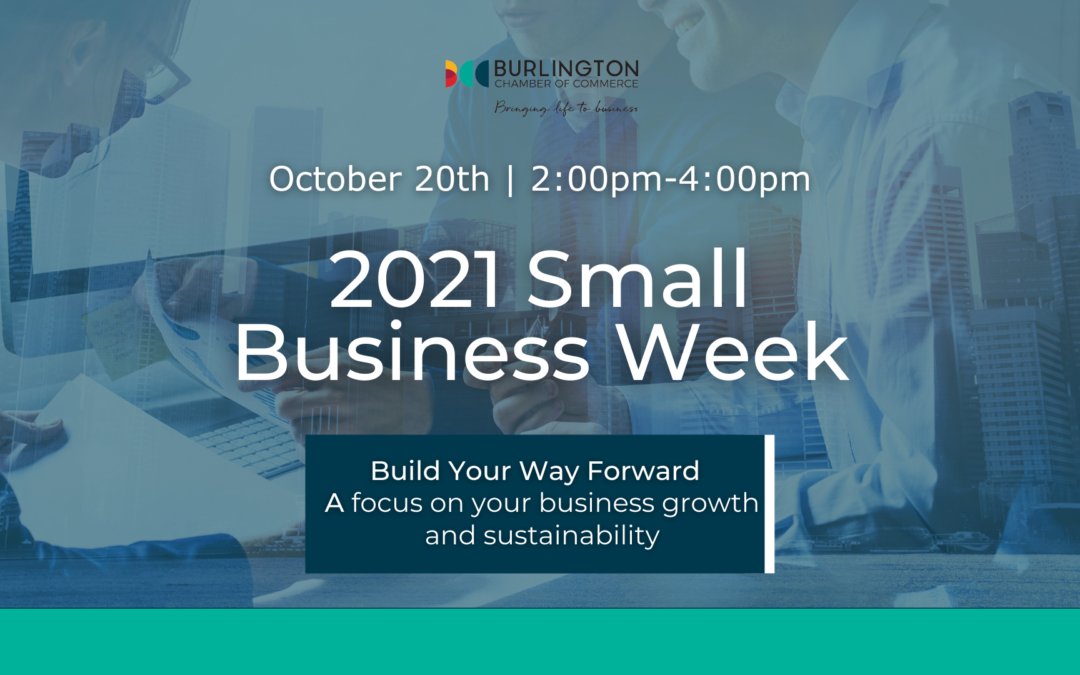 October 20 | 2:00 – 4:00 pm
Small Business Week is an annual celebration of entrepreneurship that the Business Development Bank of Canada (BDC) has organized for over 42 years. The 2021 Small Business Week Virtual Conference will build off BDC's theme, seizing the opportunity to build the way forward.
This year, the Burlington Chamber of Commerce is taking advantage of the opportunity to help our members build their way forward through education and networking. To celebrate our resilient business community, the theme of this year's conference will focus on business growth and sustainability through diversity and inclusion, your people and scaling your business.
Centering Equity, Inclusion and Belonging in Business Practice
Inclusion, equity, diversity, and belonging are the buzzwords of the day. What is it? Why is it important? What can we do to advance these ideas? 
In this engaging keynote, Leena animates the importance of inclusion and equity and the critical opportunity we have, as business owners, to leverage our power, influence and privilege to advocate for and actively work together to create a community culture that truly values and celebrates diversity. She'll share the business case for integrating inclusion, equity, and belonging considerations into business practice, offer some easy ways to start shifting business practice, and invite business owners to take their place in the movement to build a Burlington community where everyone can thrive and experience belonging.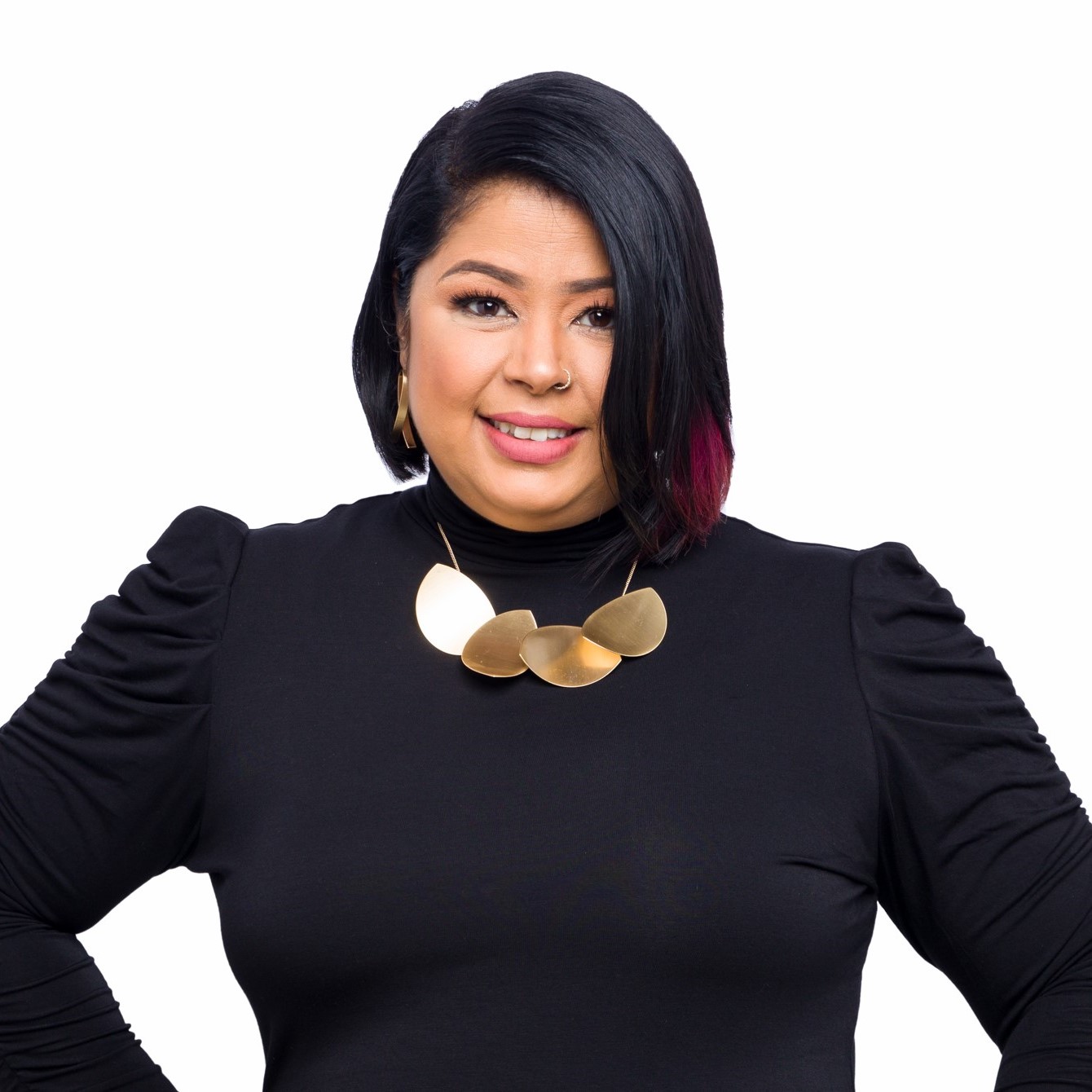 Leena Sharma Seth (She/Her)
Founder, Mending the Chasm
Leena Sharma Seth is a racialized settler ally, a daughter of Punjabi, East Indian immigrants, and Founder of Mending the Chasm. Leena is an experienced facilitator, coach, trainer, and speaker.
Read more
With over twenty years of experience in various leadership roles, in Canada and in Asia, Leena has worked in non-profit, consulting, education, philanthropy and supplier diversity spaces. She has leveraged her entrepreneurial spirit and her intuitive ability to create authentically inclusive organizations to produce meaningful cultural transformation & impact.
Leena has a Masters in Conflict Analysis & Management from Royal Roads, achieved her Canadian Certified Inclusion Professional (CCIP) designation with the Canadian Centre for Diversity & Inclusion, is trained as a Circle Way facilitator, and recently completed the Pride at Work LGBTQ2+ Workplace Inclusion Certificate.
Leena's work in community-building has been recognized by the 2021 Mayor's Community Service Award through the Burlington Chamber of Commerce, Karina Gould's Sesquicentennial Citizenship Award, as well as the Women's Centre of Halton – 150 Years of Exemplary Women Award. Leena has served as a Community Mediator for more than a decade with Community Conflict Resolution Services of Halton.
Leena is proud to call Burlington home and is raising two daughters and social justice warriors with her partner Sanjay.
The Great Resignation – What are my People Thinking?
The past 18 months have been difficult for employers and employees. While employees' reasons for leaving jobs vary by individual and personal circumstance, talent retention has never been more important for business owners. Andrew will share resources, tools and insights on what leaders can do to attract and retain the right talent.
Andrew Grubb
Founder, Inside Job 
Andrew has 15 years of experience as an innovation and technology leader across both large enterprise and start-ups, where he combined coaching, education, design thinking, and start-up/lean thinking initiatives to drive workforce transformation at scale.
Read more
He has lectured at Ryerson University's Masters of Digital Media program and is active in start-up advisory.
Specializing in transformation and change, Andrew has launched, governed, and managed numerous transformation initiatives. He designs and runs workshops on business preparation around advanced technologies as well as performs keynote presentations for larger corporate clients on the topic of Agile woes and Agile transformation.
5 Trends Shaping Growth Opportunities in Canada
The past two years have been eventful for Canadian entrepreneurs. Yet as the economy recovers, labour shortages, the rise of remote work and e-commerce, and increasingly frequent climate events continue to have an impact of the Canadian economy. How will these trends affect your business? And how can you position yourself to pursue growth in this rapidly evolving environment? Join BDC's Paul Sadhra, as he walks you through the major trends reshaping our world and share some tools to help you make the most of them.
Paul Sadhra
Halton Area Regional Manager, BDC
As the Halton Regional Area Manager at BDC, Paul leads a team of professionals dedicated to supporting local businesses with the financing and advisory services they need to grow and succeed. Before joining BDC, he spent several years working in commercial banking at chartered banks.
Read more
As an experienced entrepreneur himself, Paul has a strong understanding of the needs of business owners and what it takes to scale a business. He also has sat on various committees advising on capital spending due diligence, and currently sits on the Planning Development and Advisory Committee for the Township of Puslinch.
2021 Small Business Week Sponsors
Sponsorship Opportunities are available! Please contact ashlee@ourforte.ca to become a sponsor and help us celebrate entrepreneurship and small businesses in Burlington.